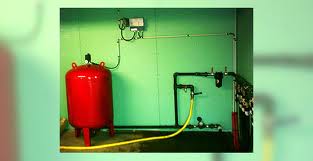 Fogarty Drilling Ltd can install and commission a broad range and size of submersible pumps. We are not limited to any particular manufacturer and so our customers can specify their own preference. Alternatively we can advise on the most appropriate system to be installed.
All pumps and treatment plants carry a full 12 month unlimited guarantee and a maintenance contract can be agreed to provide years of trouble free service. Our service technicians are available 7 days a week for your convenience. Fogarty Drilling Ltd. also provide a well yield testing service, whereby a borehole's output and water quality can be measured. We would then present the findings in a confidential report.


The manager of Fogarty Drilling, Thomas Fogarty is a qualified chemist, and can advise their customers on the most appropriate water treatment, if required.